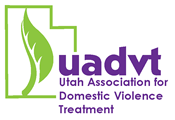 Presenter Information
For questions regarding presentation proposals, please contact the conference chair or co-chair:
Kim Palmer, CMHC, NCC,
kmpalmer57@comcast.net
or Leila Elmi-Stuart, LCSW,
leila@CAPSA.org
.
UDVC/Outreach: Liz Watson, lwatson@udvc.org or Andi Tremonte, andi@outreachutah.org
Submission Guidelines:
Workshops will be scheduled for a one hour and fifteen minute session.
The lead presenter will receive a presenter acknowledgement for approval.
Successful candidates will receive a reduced conference registration fee for the primary presenter.
Abstract Submittal Questions:
USU Conference Services
Jordyn Jensen
jordyn.jensen@usu.edu
435-797-7902