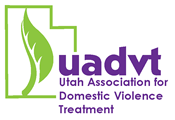 UADVT Schedule
Abstract Details
9/12/2018 | 9:00 AM - 12:15 PM | Ballroom A
Keynote: Psychopathy and Sociopathy and Their Role in Family Violence

Psychopathy and Sociopathy are related constructs that are often (and wrongfully) used interchangeably and misunderstood. This training will clarify the differences between sociopaths and psychopaths, provide information on the primary symptoms and behaviors and discuss the many ways these disorders affect family members.

Understand the differences between sociopathy and psychopathy.
Understand how it relates to relationships and family violence.
Understand how these differences impacts interventions.
Presentation:
view presentation

Handouts:
No handouts have been uploaded.
Curtis St. Denis
(Primary Presenter), Marion County Sheriff's Office, CStDenis@co.marion.or.us;
Curtis St. Denis has a Master's Degree in Counseling Psychology from St. Mary's University of Minnesota. He works full time as a Mental Health Assessment Specialist for Marion County (Salem, Oregon) and is the mental health person on Marion County's Peer Support Team. He also works part time as an individual and group therapist at Cedar Counseling Center (Beaverton, Oregon) and is an Assistant Adjunct Professor in the School of Criminology and Criminal Justice at Portland State University. He has been working in corrections settings since 1983 and specializes in the fields of mental health, trauma and resilience, domestic and sexual violence and psychopathy. He has been certified in the assessment of psychopathy (PCL-R) since 2000.