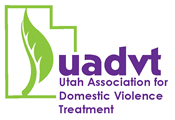 Applying for Endorsement
Applying for Trauma Informed Endorsement
A training or presentation should address BOTH of the following:
Must be applicable to the experience of trauma for adult or children survivors of domestic violence, AND
Address the material according to evidence-based principles as described in SAMHSA Treatment Improvement Protocol. #57: "Trauma-Informed Care in Behavioral Health Services" or "SAMHSA's Concept of Trauma and Guidance for Trauma-Informed Approach" This includes the six key principles of a trauma-informed approach: Safety; Trustworthiness and Transparency; Peer Support; Collaboration and Mutuality; Empowerment, Voice, and Choice and Cultural, Historical and Gender Issues.
These aspects should be referred to in the presentation proposal that you submit.
A presenter should meet the following criteria: Licensed Mental Health Therapist, or other professional with demonstrable expertise in relevant area based on education and/or experience.