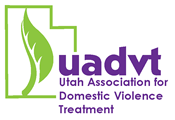 UADVT Schedule
Abstract Details
9/13/2018 | 1:30 PM - 3:00 PM | Solider Creek
Ethical Issues in the Treatment of Domestic Violence

Working with survivors or perpetrators of domestic violence and sexual assault raises several common ethical issues and dilemmas for case managers, advocates, clinicians and other human service workers. In this interactive session we will explore these common issues by both defining them and discussing the values and ethical guidelines that direct our response. We will also identify, discuss, and apply a simple model for managing ethical concerns and dilemmas through the use of case study. Participants will have the opportunity to consult with peers, engage in interactive discussion, and to develop a personal plan for managing the common ethical issues that arise in their work.

Identify common ethical issues and dilemmas that arise when working with survivors of DV and sexual assault.
Engage participants in discussion of professional values and ethics that guide response to the common ethical issues and dilemmas that arise.
Identify a model for approaching ethical dilemmas and apply the model to several case scenarios.
Presentation:
This presentation has not yet been uploaded.
Handouts:
No handouts have been uploaded.
CJ Sorenson
(POC,Primary Presenter), Utah State University, carl.sorenson@usu.edu;
C.J. Sorenson joined the social work faculty at Utah State University as a clinical assistant professor in 2012. He earned a BSW from the University of Utah and later an MSW from Brigham Young University. He worked for 6 years in a private mental health clinic in Logan conducting both outpatient and inpatient individual, couple, family, and group psychotherapy; as well as crisis work at Logan Regional Hospital. Since joining the faculty at USU he has also operated a private practice in Logan called Resilience Counseling Services. He specializes in the treatment of general mental health conditions, sexual compulsivity, and trauma. C.J. has presented locally and nationally on a number of topics, including, suicide prevention and intervention, sexual compulsivity, therapeutic interventions, ethics, and social work pedagogy. He was recently promoted to the rank of Clinical Associate Professor at USU where he also coordinates the undergraduate social work program across USU's regional campus system. He is married and has 3 young children.