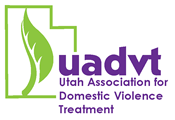 UADVT Schedule
Abstract Details
9/13/2018 | 1:30 PM - 3:00 PM | Cascade C
Treatment of IPV Perpetrators: From Blanket to Individualized Approaches

Intimate partner violence remains a devastating public health issue in the U.S. Approximately 36% of women and, less frequently discussed, 29% of men have experienced IPV in their lifetimes. Given the high stakes of IPV, it is imperative that treatment provided to perpetrators be efficacious so as to prevent further victimization and not lull victims into a state of false security. In this presentation, we will report on a literature review that centered on IPV perpetrator treatment. We will first review the historically dominant modalities of treatment (i.e., Duluth and cognitive behavioral therapy), providing a synopsis of their effectiveness—or ineffectiveness. We will then shift to a promising trend that emerged in our search: Moving from these blanket approaches to treatment based on individual need and comorbid issues. More specifically, we will discuss (1) demographic factors that affect treatment completion and reassault, (2) perpetrator typologies, (3) perpetrator readiness to change and use of motivation-based approaches, and (4) common comorbid issues, including substance abuse and psychopathology. For each of these four issues, we will discuss treatment implications and the landscape of IPV perpetrator treatment going forward.

Provide participants overview of historically dominant approaches to IPV perpetrator treatment
Review current state of evidence of IPV perpetrator treatment efficacy
Educate participants on emerging shift from blanket approaches to treatment based on individual perpetrator needs and comorbid issues
Presentation:
This presentation has not yet been uploaded.
Handouts:
No handouts have been uploaded.
Rob Butters
(POC,Primary Presenter), University of Utah, rob.butters@socwk.utah.edu;
Rob is an assistant professor and chair of the forensic social work concentration in the College of Social Work at the University of Utah. He is also former director of the Utah Criminal Justice Center. Rob received his B.S. in psychology, Master of Social Work, and Ph.D. in social work from the University of Utah. His professional interests and research are in the areas of forensic social work, criminal justice and homelessness, evidence-based practice, experimental designs and program evaluation, data-driven policymaking, social impact investing, risk and needs assessments, psychometric instruments, and community-based research. In addition to university work, Rob is the owner of LifeMatters Counseling and Health Center, where he directs services and enjoys seeing therapy clients.
Brian Droubay
(POC,Co-Presenter), University of Utah, brian.droubay@utah.edu;
Brian is a Ph.D. student in the College of Social Work at the University of Utah. He teaches statistics and practice courses and previously worked as a graduate research assistant in the Utah Criminal Justice Center. Brian earned a Master of Social Work from the University of Utah and B.S. in psychology from Brigham Young University. He worked for several years as a clinical social worker and, later, therapist supervisor for the Utah Department of Corrections. He has worked with clients ranging from severely mentally ill inmates to working professionals. His research interests center on the nexus of religion, human sexuality, mental health, clinical social work, and moral emotions. During his leisure time, Brian enjoys listening to jazz, golfing, spending time with family, and running regression analyses.