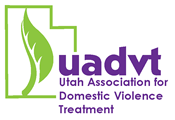 UADVT Schedule
Abstract Details
9/13/2018 | 9:00 AM - 12:15 PM | Ballroom A
Keynote: Danger Assessment

An Integrated Community Approach to Assessing Risk in DV Cases. This address will present an integrated community approach to assessing risk in DV cases, giving participants background in the extent and risk factors for domestic violence homicide as well as instruction on how to use and score the Danger Assessment and short forms of the DA to determine risk of homicide or near homicide in DV cases. Participants will be eligible for certification in the DA when they finish the program as well as know what the DA means when administered by others and how different parts of the community can work together to make victims of domestic violence safer depending on their level of danger.

Presentation:
This presentation has not yet been uploaded.
Handouts:
view handout
view handout
view handout
view handout

Jacquelyn Campbell
(Primary Presenter), Johns Hopkins University, School of Nursing, jcampbe1@jhu.edu;
Dr. Jacquelyn C. Campbell is the Anna D. Wolf Endowed Chair and a Professor in the Johns Hopkins University School of Nursing with a joint appointment in the Bloomberg School of Public Health as well as the National Program Director of the Robert Wood Johnson Foundation Nurse Faculty Scholars Program. Her BSN, MSN and PhD are from Duke University, Wright State University and the University of Rochester Schools of Nursing. She has been conducting advocacy policy work and research in the area of domestic violence since 1980. Dr. Campbell has been the PI of 12 major NIH, NIJ or CDC research grants and published more than 220 articles and seven books on this subject, including the textbook Family Violence and Nursing Practice with Janice Humphreys. She has been working on research & policy initiatives on the intersection of HIV & GBV since 2000, including a meeting of the IOM Forum on Global Violence Prevention specifically addressing the intersection in 2014. She has received numerous awards including elected membership in the Institute of Medicine and the American Academy of Nursing, three honorary doctorates, the Pathfinder Award from FNINR, and is Co-Chair of the IOM Forum on Global Violence Prevention. Dr. Campbell proudly is a member of the Board of Directors of Futures Without Violence, was a member of the congressionally appointed US Department of Defense Task Force on Domestic Violence, and has been a board member at 3 shelters.