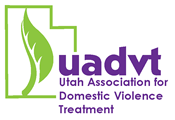 UADVT Schedule
Abstract Details
9/12/2018 | 1:30 PM - 3:00 PM | Solider Creek
SafeTALK Suicide Alertness Training

SafeTALK is an alertness training that prepares anyone, regardless of prior experience or training, to become a suicide-alert helper. Most people with thoughts of suicide don't truly want to die, but are struggling with the pain in their lives. Through their words and actions, they invite help to stay alive. SafeTALK-trained helpers can recognize these invitations and take action by connecting them with life-saving intervention resources.

Notice and respond to situations where suicide thoughts might be present.
Recognize that invitations for help are often overlooked. Move beyond the common tendency to miss, dismiss, and avoid suicide.
Apply the TALK steps: Tell, Ask, Listen, and KeepSafe. Know community resources and how to connect someone with thoughts of suicide to them for further help.
Presentation:
This presentation has not yet been uploaded.
Handouts:
No handouts have been uploaded.
Niki Olsen
(POC,Primary Presenter), Utah Navajo Health System, nolsen@unhsinc.org;
Niki was born and raised in Oregon, but currently calls Blanding, UT home. She has been practicing as a Mental Health Counselor for over 10 years and now provides services on the Navajo Reservation. She is a member of the San Juan County Zero Suicide Coalition and has been a SafeTalk trainer for almost 3 years.