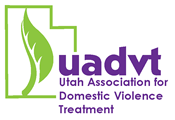 UADVT Schedule
Abstract Details
9/12/2018 | 12:30 PM - 1:30 PM | Cascade B
Navigating the DCFS DV Treatment Contract

This summer the DV treatment contract was updated and made part of the larger DHS treatment contract. This workshop is designed to inform therapists of the changes made, provide technical assistance on the contract, and provide an opportunity for sharing questions and answers. Therapists not yet contracted are welcome to attend and obtain information about contracting with the state to provide DV survivor and offender treatment.

Attendees will know the basic requiements of the revised contract.
Attendees will know how the new contract differs from the previous iteration.
Attendees will have the opportunity to ask questions of the DCFS DV treatment contract administrator.
Presentation:
view presentation

Handouts:
view handout

Brian Parnell
(POC,Primary Presenter), Utah Division of Child and Family Services, bparnell@utah.gov;
Mr. Parnell administers Utah's FVPSA grant and state funds allocated to support the work of addressing domestic violence. He has led a distinguished career in child welfare and disabilities services and as an administrator of public and nonprofit agencies, having supervised and managed social service programs for more than 20 years. His extensive experience includes work in child welfare in the state of California, including two years on a county Behavioral Health Board and President of a county Domestic Violence Advisory Coalition. In 2012, Mr. Parnell moved to Utah and became an administrator in the Utah Division of Services for People with Disabilities at the Department of Human Services, and helped develop Utah's Medicaid Autism Waiver. In 2016 Mr. Parnell transitioned to DCFS. Mr. Parnell and his wife Kathrine, who is an LCSW in private practice, have seven children, and reside in southern Salt Lake County.