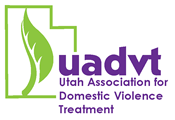 UADVT Schedule
Abstract Details
9/13/2018 | 1:30 PM - 3:00 PM | Cascade D
The Behavioral Impact of Emotional Dysregulation Within Domestic Violence Victims.

My background and training is in dialectical behavior therapy- primarily treating clients who experience pervasive emotional dysregulation which impacts their ability to live out their own values and reach goals. As victims of domestic violence are often experiencing co-occurring mental health disorders (depression/anxiety/ptsd), my presentation would serve to educate professionals and the general audience in the behavioral impacts of emotional dysregulation, how these behaviors are barriers to leaving abusive relationships, and two/three skills to help regulate emotions such that victims of DV have a greater chance of moving forward/meeting goals.

Present biosocial theory of emotional dysregulation
Describe impacts of emotional dysregulation on behaviors/absense of behaviors
Introduce basic skill-set for regulating emotional experience, in the moment, such that access to prefrontal cortex/'thinking brain' will support effective behavioral choices.
Presentation:
view presentation

Handouts:
No handouts have been uploaded.
Victoria Choate
(POC,Primary Presenter), Wellspace Utah , victoriachoatelcsw@gmail.com;
Developing an interest in clinical work and emotional dysregulation while a student at the University of Utah, Victoria has trained and worked in Dialectical Behavior Therapy over the last three years. Populations served include, primarily, borderline personality disorder, and depression, anxiety, and experiences of isolation and disconnection. Additionally, the incorporation of mindfulness study and training into her practice have allowed her the privilege of seeing clients lives change!