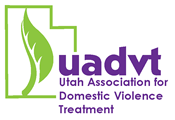 UADVT Schedule
Abstract Details
9/12/2018 | 1:30 PM - 3:00 PM | Cascade B
The Icelandic Horn: Introducing Culture into Our Discussion of Violence

Interpersonal violence and aggression is found, to varying degrees, in every culture. However, there are rather dramatic behavioral and value-laden differences in cultures that tend to be more violent. This training will explore universal human tendencies related to violence, factors related to cultures that are more violent and discuss practical ideas for how to implement this information in interventions with people with histories of violence.

Understand universal human tendencies related to aggression and violence.
Understand culturally significant attitudes and values within violent cultures, including the United States.
Discuss means of opening conversations with clients with histories of violence.
Presentation:
view presentation

Handouts:
No handouts have been uploaded.
Curtis St. Denis
(POC,Primary Presenter), Marion County Sheriff's Office, CStDenis@co.marion.or.us;
Curtis St. Denis has a Master's Degree in Counseling Psychology from St. Mary's University of Minnesota. He works full time as a Mental Health Assessment Specialist for Marion County (Salem, Oregon) and is the mental health person on Marion County's Peer Support Team. He also works part time as an individual and group therapist at Cedar Counseling Center (Beaverton, Oregon) and is an Assistant Adjunct Professor in the School of Criminology and Criminal Justice at Portland State University. He has been working in corrections settings since 1983 and specializes in the fields of mental health, trauma and resilience, domestic and sexual violence and psychopathy. He has been certified in the assessment of psychopathy (PCL-R) since 2000.
Kora Kresin
(Co-Presenter), n/a, n/a;
Kora Kresin is a full time Master's Degree student in the Criminology and Criminal Justice Program specializing in social work at Portland State University. She is a community research partner at Cedar Counseling Center. She also provides assistance in counseling groups for men convicted of sex offenses and domestic violence and is working on developing measures of violent attitudes and values.