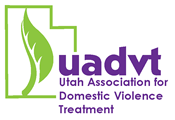 UADVT Schedule
Abstract Details
9/12/2018 | 1:30 PM - 3:00 PM | Cascade D
Solutions to Violence

We will begin by briefly reviewing the principles of Solution Focus therapy. It is a treatment method which begins looking for solutions to the client's problem from the outset. Even in DV work, the client needs to know what he or she will change. This client may also need to know a little about how they learned to react with anger or violence, but finding who is to blame for the problem is no help to the client nor to those around them. The solution is in finding what each individual can change and the method to accomplish that change. When a person offers a possible solution, therapists should ask, how will it help and who will it help. Then we want to discuss what issues the individual sees that may create additional problems. Any legal solution is considered and discussed.

Define and explain solution focused brief therapy. Who am I (client) willing to abuse and why? Does gender or size matter? Who will I not abuse and why? Are there exceptions to these rules?
Were abuse and abusive tactics learned in the family of origin, culture, or previous relationships? Were either mom or dad abusive? Is abuse learned behavior or unlearned coping skills?
Pathways to Peace involves looking for solutions (individual changes) for perpetrators or victims. If the client you are seeing is not changing, you have failed as a therapist.
Presentation:
view presentation

Handouts:
No handouts have been uploaded.
Kent D. McDonald, MS, LMFT
(POC,Primary Presenter,Co-Presenter,Author), Sandy Counseling Centers, kent@sandycounselingcenters.com;
KENT MCDONALD, M.S., L.M.F.T. He is the primary author of the Pathways to Peace treatment program for offenders. Has presented on DV locally and nationally.
Jennifer White, CSW
(Co-Presenter), Sandy Counseling Centers, j.white@sandycounselingcenters.com;
Jennifer White CSW has previously worked at Valley Mental Health and is currently running groups for domestic violence as well as individual therapy at SCC