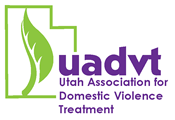 UADVT Schedule
Abstract Details
9/14/2018 | 9:00 AM - 10:30 AM | Cascade D
Children Witnessing DV and Psychological Splitting

Psychological splitting is a term describing the child's response to witnessing domestic violence in their home between mother and father. The child's psychological response is to take a side, either with the victim role or the perpetrator role. These two roles influence a myriad of decisions that culminate into choosing a partner that completes the cycle. If the child has chosen a victim role the, he or she will seek out and find an abusive person to abuse them. If the child had chosen a perpetrator role, he or she will seek out and find a victim to abuse. The purpose of this training is to assists therapists in conceptualizing the child psychological splitting, accurately assess the child for psychological splitting, and create effective treatment plans that adequately assist the child into a choosing a healthy neutral role

Conceptualize Psychological Splitting
Assessment of Children of Domestic Violence
Treatment Protocals of Children of Domestic Violnce
Presentation:
This presentation has not yet been uploaded.
Handouts:
No handouts have been uploaded.
Darwin Crosland
(POC,Primary Presenter), Darwin Crosland, darwinpcrosland@gmail.com;
Darwin P. Crosland, LCMHC has been working in the mental health field for over 31 years, with the last ten years as a licensed therapist. He has experience gained in community crisis call center, residential (adults and adolescents), psychiatric hospitals, prisons, jails. He has experience treating general population, victims and perpetrators of domestic violence and sexual assaults, military and general population of Acute stress disorder, PTSD, and other mood disorders.