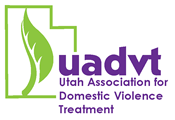 UADVT Schedule
Abstract Details
9/12/2018 | 1:30 PM - 3:00 PM | Cascade C
ACT Therapy and Values in Guiding DV Treatment

This presentation is intended to share concrete and immediately applicable information to therapists treating DV offenders on how to effectively implement values-guided group discussions, goal setting, client-application of values-based goals, and a problem solving tool to help guide offender intervention toward meaningful change.

Participants will gain a basic understanding of ACT Therapy principles
Participants will gain a method of using the basics of ACT Therapy to guide DV offender's goal setting and decision making
Participants will be provided with hand outs they can use to immediately implement values based decision making in their DV Offender practice
Presentation:
view presentation

Handouts:
view handout

Katherine Bruner
(POC,Primary Presenter), Mt Grove Counseling, kathbb50@gmail.com;
I have a background as an occupational therapist for over 20 years, working with people with physical and mental disabilities. My background provided me with a unique functional perspective on treating DV offenders. I also have the perspective of having a master's degree in teaching and learning, and years of experience teaching at Salt Lake Community College. I spent 11 years working at the Utah State Hospital as an Occupational Therapist, Administrative Director for adult units, Director of the OT Department, and as a Substance Abuse Counselor when I finished my Clinical Mental Health Counseling master's degree. I completed my clinical internship in a Domestic Violence practice, and have now purchased that practice. I have a special affinity for evidence-based practice having learned through schooling the importance of thorough learning of effective practices, and through serving on the treatment and research committe at the Utah State Hospital for eight years. I am applying my skills learned through various professional and personal experiences with my DV clients and have seen some success using ACT Therapy as a foundation for thinking through behaviors with clients.