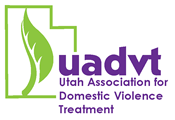 UADVT Schedule
Abstract Details
9/13/2018 | 1:30 PM - 3:00 PM | Cascade E
Identifying Common Language for Collaborative Case Management

Victims and DV Offenders, find themselves in a myriad of different interventions and process's. These efforts result in types of case management/advocacy designed to assist the victim/perpetrator in their efforts to address needs/change and bring some healing/restitution. Few if any of these "identified" case management models incorporate collaboration with providers. An effort to use a common language can not only help with a trauma informed approach but help support the work of multiple providers in common goals and outcomes. Different case management effort is often compounded by the fact that many victims and offenders are also parents. While individual work to address domestic violence is imperative, it come at a cost of ignoring this premise. Utilizing the evidence based 5 Protective Factors could support common language in case management. The 5 Protective Factors are also well documented to support trauma informed approaches with clients. Resilience, Social Connections, Knowledge of Parenting and Child Development, Concrete support in times of need, Healthy Social and Emotional Development are well matched with creating Safety, Trustworthiness and Transparency, Peer Support, Collaboration and Mutuality, Empowerment, and Recognition of Cultural, Historical and Gender Issues.

Participants will be able to define collaborative case management
Participants will learn about the evidence based 5 Protective Factors as tool for common language and identify value it has in collaborative process
Participants will be able to use 5 Protective Factor language within their current case management model
Presentation:
This presentation has not yet been uploaded.
Handouts:
No handouts have been uploaded.
Debbie Comstock
(POC,Primary Presenter), Protective Factors for Utah Families Network, debbiecomstock7@gmail.com;
Debbie Comstock LCSW Debbie currently works in her local County School District. Here she developed an in home- case management model to address the evaluation of and development of the 5 Protective Factors in families referred by the school. She works as a clinical therapist trained in EMDR practice and is a "trauma champion" for the development of trauma informed approaches in all family support disciplines particularly the Court Systems and Child Welfare. Debbie serves in leadership capacity in both the California Network of Family Strengthening Networks and the Protective Factors for Utah Families Network. She has been a Certified Standards Trainer for nearly 6 years as well as the evidence based 5 Protective Factors. Debbie serves on the Utah State Child Welfare Improvement Commission, the Board of the Utah Domestic Violence Coalition and participates with the Utah Association of Domestic Violence Treatment Providers.