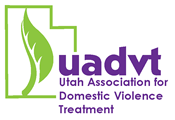 UADVT Schedule
Abstract Details
9/14/2018 | 9:00 AM - 10:30 AM | Cascade E
The "Ins and Outs" of the Department of Workforce Services (DWS)

Knowing the "ins and outs" of employment related programs and services is often challenging. Since lack of employment can create a risk for families impacted by domestic violence, it is important that treatment providers have a general understanding of the resources available to assist families as they become self-reliant. This workshop will provide you with a general overview of the employment, career and education programs and services that the Department of Workforce Services offers along with the clinical service options for families eligible for Temporary Assistance for Needy Families.

Attendees will gain an overview of DWS Services
Attendees will gain an increased understanding of TANF and WOIA Programs
Attendees will gain an increased understanding of clinical service options
Presentation:
This presentation has not yet been uploaded.
Handouts:
No handouts have been uploaded.
Dorothy Hall
(POC,Primary Presenter), Department of Workforce Services, dthall@utah.gov;
Dorothy Tomiko Hall, LCSW, works for the Utah Department of Workforce Services (DWS) in the capacity of state program manager. Dorothy is a first generation college graduate, obtaining her bachelor's and master's degrees in social work at California State University, Sacramento. Dorothy has over 25 years of clinical experience in the public and private sectors of California, Oklahoma, Texas, and Utah. Dorothy has had the privilege of working with people of all ages, ethnic backgrounds and socioeconomic levels. She has been with DWS since 2002. Personally, Dorothy has been married for over 30 years and has two adult children, one is a college graduate and the other is in college. She is a performing member of the Ogden Buddhist Taiko (Drum) Group along with her children. Her husband joins in by acting as a "roadie" when they travel for performances across the state. He also builds and maintains the drums for the group. She and her family enjoy sharing their diverse culture with Utah communities.